Clinton County Manufacturing Month Recap: Workforce Development and Strong Logistics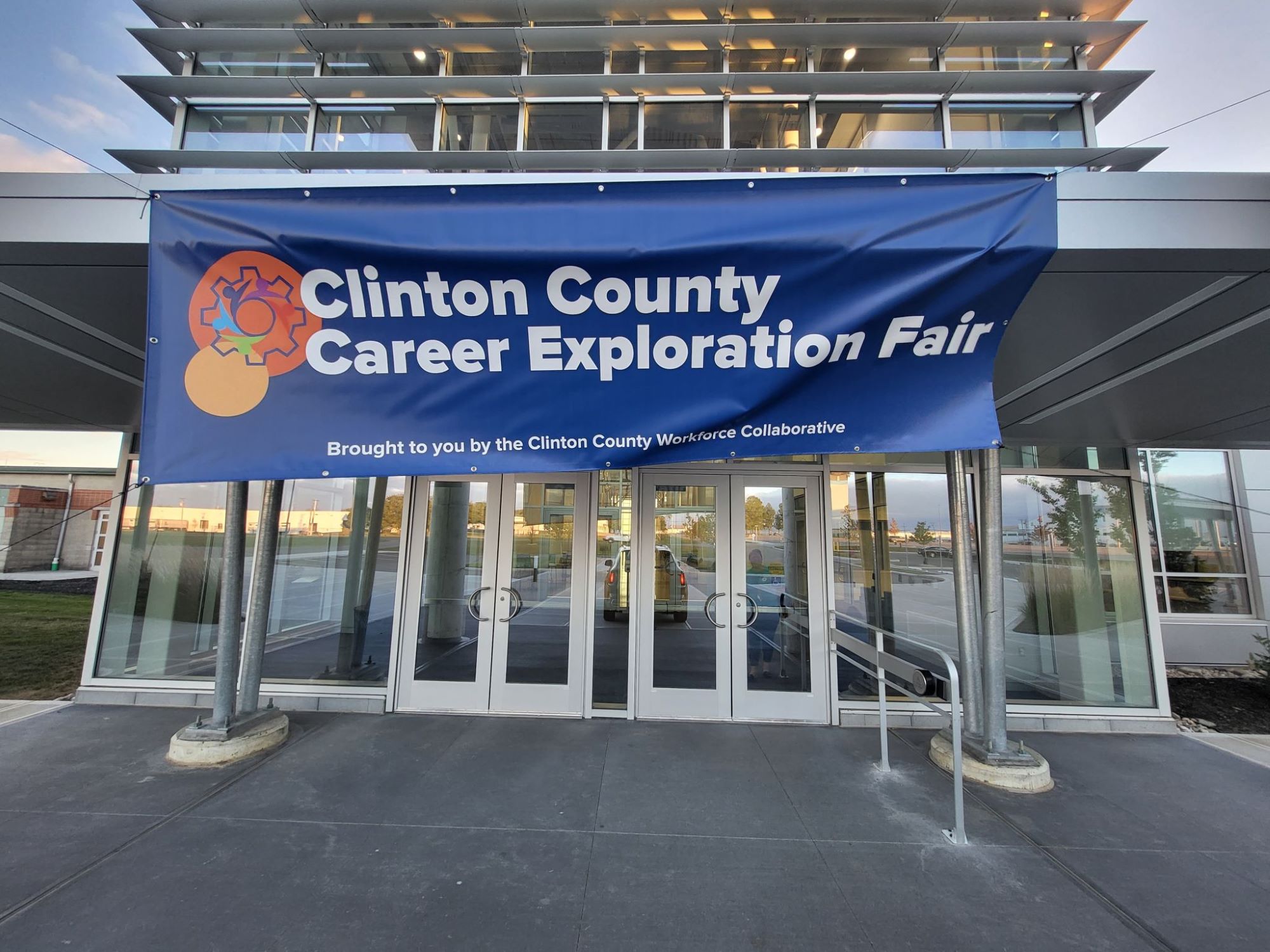 Clinton County Port Authority could not close out October without recognizing Manufacturing Month. Manufacturing provides our Wilmington, Ohio, area with innovations that grow our economy and employment opportunities with solid pathways for advancement. Ongoing investments in building a homegrown talent pipeline and improving infrastructure ensure that manufacturing will grow in Clinton County for the foreseeable future.
"Ohio's storied history as a pillar of American manufacturing is the foundation for a vibrant culture of innovation and meaningful investment that is sweeping the state," noted J.P. Nauseef, JobsOhio President and CEO, in a press release. "Manufacturing operations, with their associated workforces, jobs, and local economic uplift, are growing yearly because of deliberate actions being taken to help businesses succeed both now and in an increasingly bright future for our state."
Clinton County Workforce Development
As of May 2021, there were 145 million people employed in Ohio. This represents an 8.45 percent increase in employment when compared to May 2020. The economy of Clinton County employs over 19,700 people. Two of the largest industries in Clinton County are Manufacturing, employing over 3,500, which is over 18 percent of Clinton County's total workforce, and the closely related sector of Transportation and Warehousing, which employs nearly 10 percent of the workforce.
Workforce development is an ongoing focus in the county. The Clinton County Workforce Collaborative — a partnership between the Clinton County Port Authority, OhioMeansJobs Clinton County, Southern Ohio Educational Service Center, and the Wilmington-Clinton County Chamber of Commerce — held the Clinton County Career Exploration Fair on September 28, encouraging students to explore careers in Advanced Manufacturing, along with half a dozen other industry sectors.
The event was not a typical job fair where participants collect business cards and fill out job applications. The Career Exploration Fair was an immersive experience that allowed students and other members of the community to explore available careers firsthand. Participating employers were not only looking to grow their workforce for today's needs but also to build a pipeline of young people entering the workforce who can envision a career pathway that enables them to capitalize on their interests.
Employers engaging with our workforce of the future included Ahresty Wilmington Corporation, Alkermes, Custom Molded Products, Ferno EMS, Hearthside Food Solutions, Hood Packaging, Innovative Engineered Solutions, Nippon Seiki North America, and UFP Industries Blanchester.
One of the oldest companies established in Clinton County, Champion Bridge - Steel Fabricators, recently celebrated its 150th anniversary. The company was started in 1875, and at that time, it produced wood, steel, and combination bridges. Today, the Champion Bridge Company produces commercial and industrial buildings, and as the oldest business in Wilmington, they continue to take pride in their work with an eye on the future and the community's future workforce.
Our Infrastructure Paves the Way to Economic Success
Clinton County has the resources and infrastructure to move products quickly, a boon for manufacturers. First and foremost, Wilmington Air Park — voted Best Airport in Ohio for two years running — is Ohio's highest volume air cargo airport, handling 31 percent more freight than all the other major Ohio airports combined. The Air Park's tenant companies moved 511 million pounds of freight through the airport in the 12-month period ending in July 2022. Nationally, Wilmington Air Park is the 25th highest-volume airport, according to the U.S. Bureau of Transportation Statistics.
The cargo-only Air Park has tremendous location advantages. Located ten minutes from I-71 and less than an hour from downtown Cincinnati, Dayton, and Columbus, the Air Park is convenient for warehousing and distribution.
The Airborne Road Pavement Rehabilitation Project — a collaboration between the Clinton County Port Authority and the City of Wilmington — is currently supporting repairs to Airborne Road, the main access point for all of the Air Park's tenant companies, as well as numerous other community businesses and a career-tech education center.
For More Information
If you would like to become involved with the Clinton County Workforce Collaborative in general or through one or more of its working groups, please complete the Clinton County Workforce Collaborative Interest form.
To see how your business can succeed in Clinton County, contact the Clinton County Port Authority and follow us on LinkedIn and Twitter.