The Continued Upward Trajectory of Wilmington Air Park: Voted Best Airport in Ohio for the 2nd Year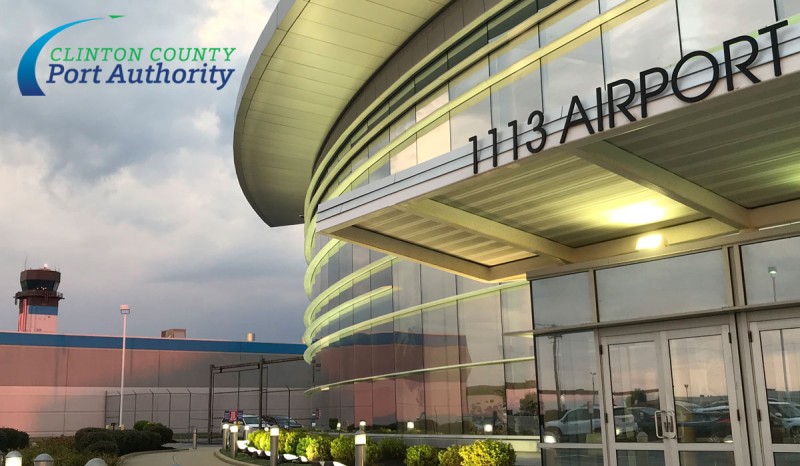 For the second year in a row, thousands of voters cast their ballots with Ohio Business Magazine to name Wilmington Air Park the Best Airport in Ohio; an accolade that was recognized by Representative Shane Wilkin and the Ohio House of Representatives. This marks the latest achievement in an upward trajectory of success for the Air Park over the last decade.
Wilmington Air Park is Ohio's highest volume air cargo airport, handling 31 percent more freight than all the other major Ohio airports combined. Last year, cargo traffic at Wilmington grew 289 percent compared to 2019, according to a February 2021 analysis by DePaul University. The Air Park's tenant companies moved 491 million pounds of freight through the airport in the 12-month period ending August 2021. Nationally, Wilmington Air Park is the 27th highest-volume airport in the U.S. over the 12-month period ending August 2021, according to the U.S. Bureau of Transportation Statistics.
Contributing to Wilmington Air Park's logistics success is that it is a cargo-only airport. The absence of passenger service means less congestion for improved logistics. Other benefits of the Air Park are its location advantages and a commitment to infrastructure improvement. Located 10 minutes from I-71 and less than an hour from downtown Cincinnati, Dayton, and Columbus, the Air Park is convenient for warehousing and distribution and has access to a workforce that extends south and east. Recently, details were finalized between the City of Wilmington, the Clinton County Port Authority, and the Ohio Department of Development for the use of a $1.1 million grant in support of repairs to Airborne Road, the main access point for all of the Air Park's tenant companies, as well as numerous other community businesses and a career-tech education center.
The management of Wilmington Air Park is also award-winning. The Ohio Aviation Association (OAA) continued its tradition of honoring those individuals or entities that go above and beyond for airports and aviation in Ohio by giving LGSTX Services. Inc. the 2021 Airport Business of the Year award. LGSTX Services. Inc. is the contracted operator that manages Wilmington Air Park on behalf of the Clinton County Port Authority. They played an instrumental role in securing the return of air cargo operations to the Air Park after DHL left over a decade ago, serving as a great partner in the planning and continued development at the airport. A team of 30 talented and devoted workers focus exclusively on supporting the airport every day.
Wilmington Air Park is a center of economic development for the region, serving as a formidable job hub with 14 employers that provide 4,000 people with good-paying jobs. The 1,900-acre property includes 2.8 million square feet of facilities with only 150,000 square feet of that space still available for leasing. Thirty percent of the space is occupied by its largest tenant, an Amazon sorting facility.
The Amazon facility is where the spokes of a massive cargo-sorting hub meet, with 1,100 employees working across a 1.1 million-square-foot bilevel space. As of July 2021, the hub is the only Amazon facility that is multimodal, meaning it moves cargo from airplane to airplane (air-to-air), airplane to truck (air-to-ground), and truck to airplane (ground-to-air).
Another major employer is Air Transport Services Group, an aircraft leasing and air cargo transportation company. Another tenant, Airborne Maintenance and Engineering Services, is poised for growth after recently signing a multi-year agreement with United Airlines.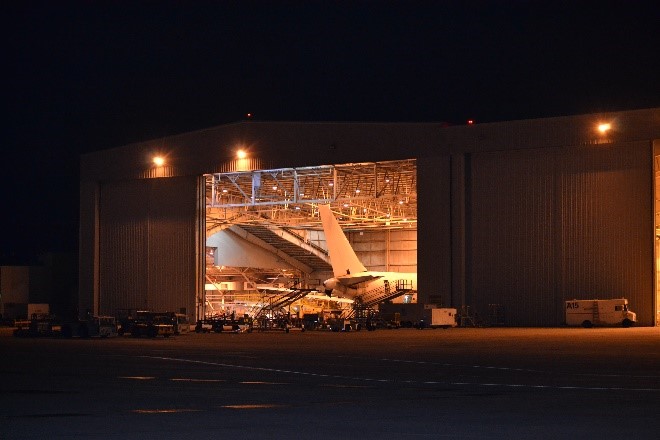 Wilmington Air Park continues to be a proven leader for logistics projects and cutting-edge testing in aviation by creating an environment for success for their tenants, their employees, and the entire community.
Logistics businesses thrive in Clinton County because it is conveniently located on transportation corridors with major transportation assets and warehouse space. See how your business can succeed here. Contact the Clinton County Port Authority at 937-655-7019 or jekey@ccportauthority.com and follow them on LinkedIn and Twitter.